Undoubtedly, some of the pleasures of life are eating, traveling the world and discovering wonderful places, and if you just arrived in Peru, you have them all! Being a key gastronomic center of the contemporary world, it will be impossible for you to avoid tasting its varied menu. And more than that, learn more about the preparation of the most typical dishes of the country, as ChocoMuseo invites you to do. There you can actively live a Peruvian gastronomic experience, this fascinating country of South America.
Where does it start?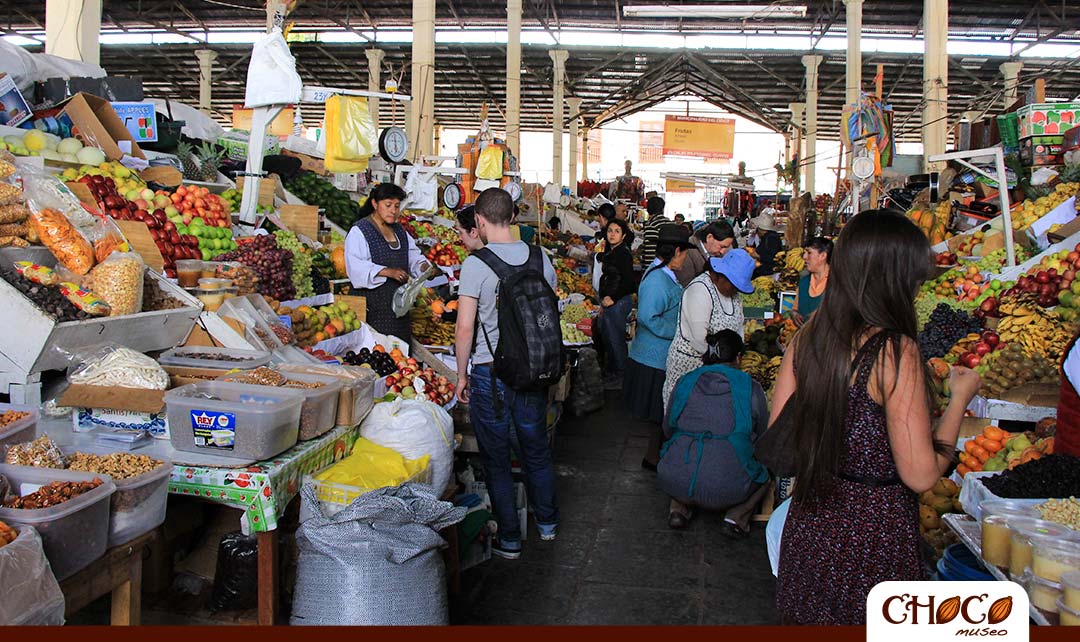 The tour begins at the San Pedro market, where you can buy various products such as fruits, vegetables, meats, cheeses and local bread, typical products of the country and Cusco. Let yourself be guided by an expert guide who will teach you to differentiate the freshest edibles, ready to cook and taste in this journey.
Preparation
Get to work! cook under the guidance of a Peruvian chef -who will teach you in both English and Spanish- and step by step, how to prepare the most delicious dishes and recognized worldwide as the best cuisine. You will use fresh products to cook exquisite entries such as cebiche basic ingredient' fish and lemon. As well as basic dishes such as lomo saltado, with meat, onion, and tomato. Learn how to prepare the national drink "Pisco Sour" and toast with this exotic drink, with hints of lemon and pisco on your vacation.
What does it mean to be in the kitchen?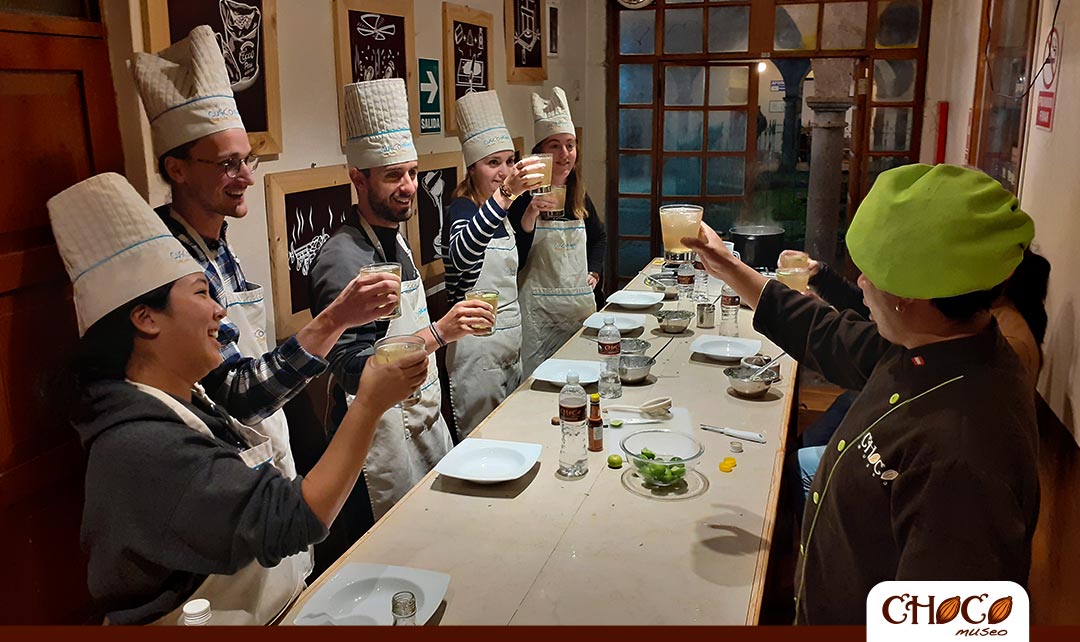 Share a wonderful experience with unforgettable memories. Through a fun, didactic and educational class. In a small group, you will learn to prepare more than one dish which you will taste as your culinary masterpiece. Food, Pisco, and soft drinks.
Where is it performed?
Cooking classes are available to all tourists, just book your class in advance. Monday to Saturday: at 11 a.m. for lunch, or 5 p.m. for dinner.
Sunday: at noon for lunch. In the Chocomuseo of the Imperial City, on Calle Garcilaso 210, Int. 216 (2nd floor) in the City of Cusco.
In approximately four hours you can cook various dishes, and a dessert; enjoy it as a group for lunch or dinner. The class is available in both English and Spanish, under the supervision of an expert chef in Peruvian food. Maximum capacity: 15 people per session.
For people who do not wish to drink alcohol, we offer juices with typical fruits of the region; cocktails, for those who wish to venture into the wide variety of drinks based on pisco and other national liquors.